LUDO
The Ludo board game provided is one of the most beautiful board games and specially made for the visually impaired.
Features of the board:
The board is made of high quality wood
The four separate blocks are of different colour which is red, green, yellow and blue.
There are four holes on each block for the person to insert his peg.
4 types of pegs are provided each of different colour & shape
Features of the dice:
The dice is made of wood and the number signs are made in Braille by aluminium rivets. It is placed at the center of the board & to use it we press the lever from the side and rotate the block in the middle. The block has six sides and on each side the number is mentioned.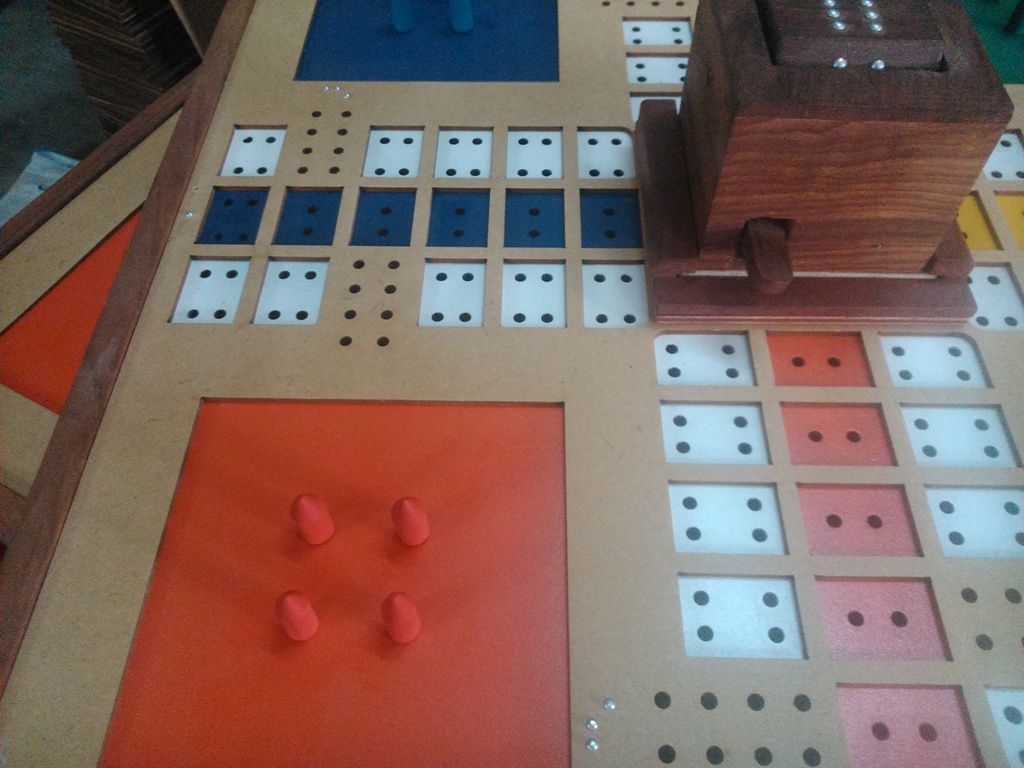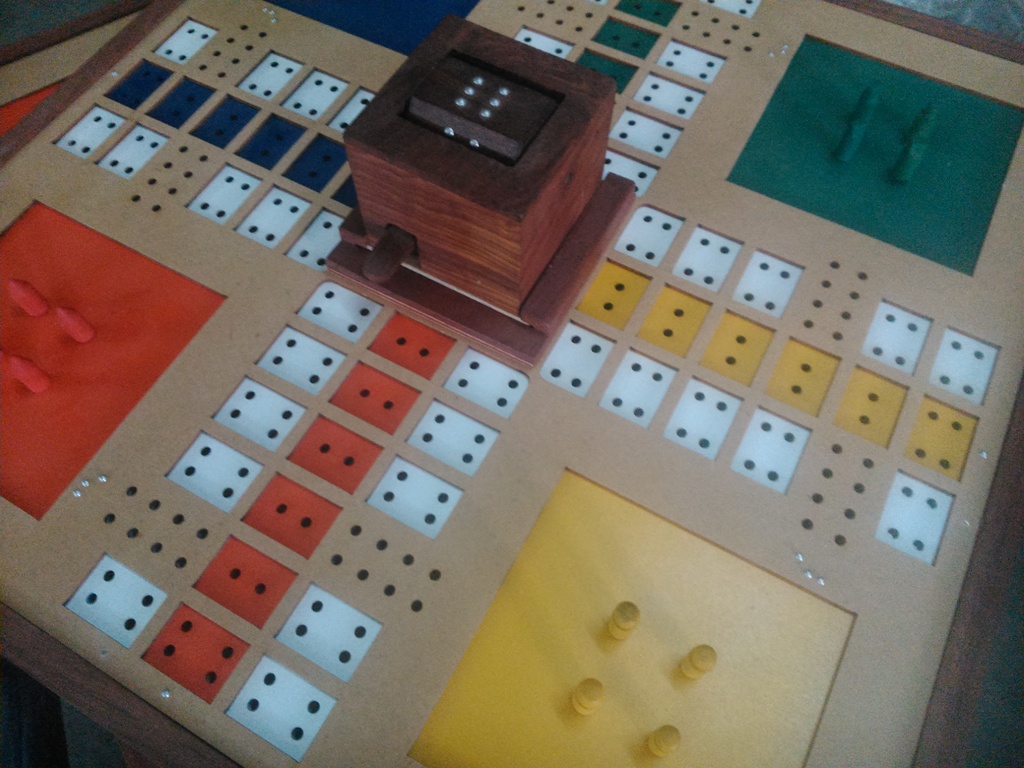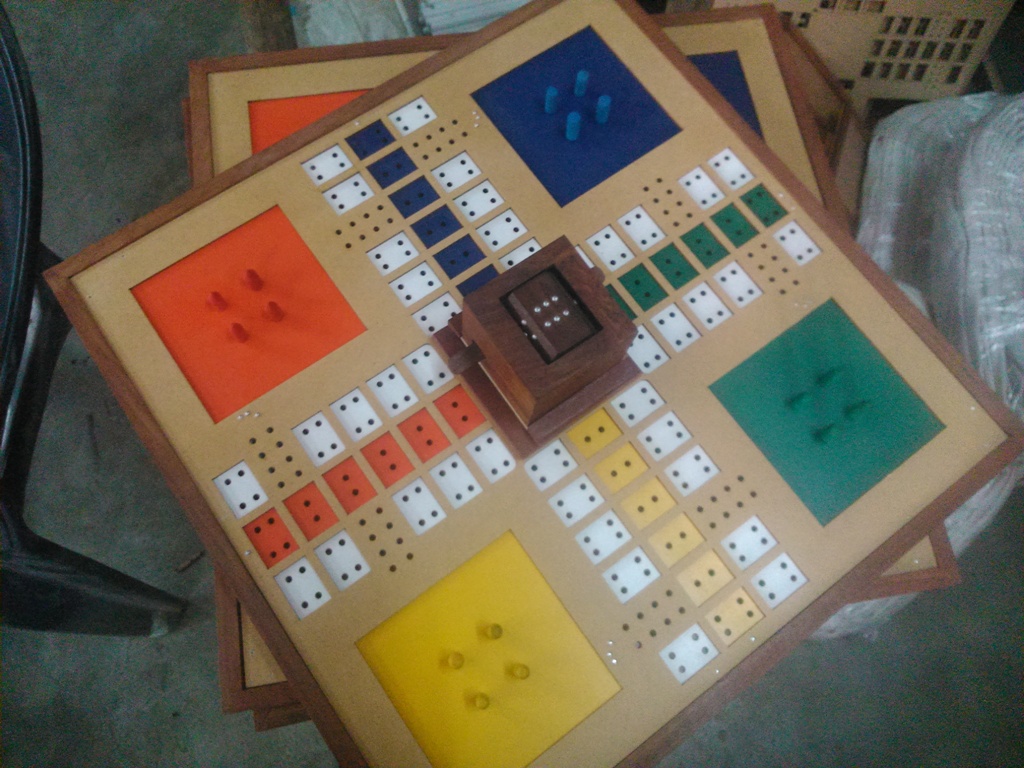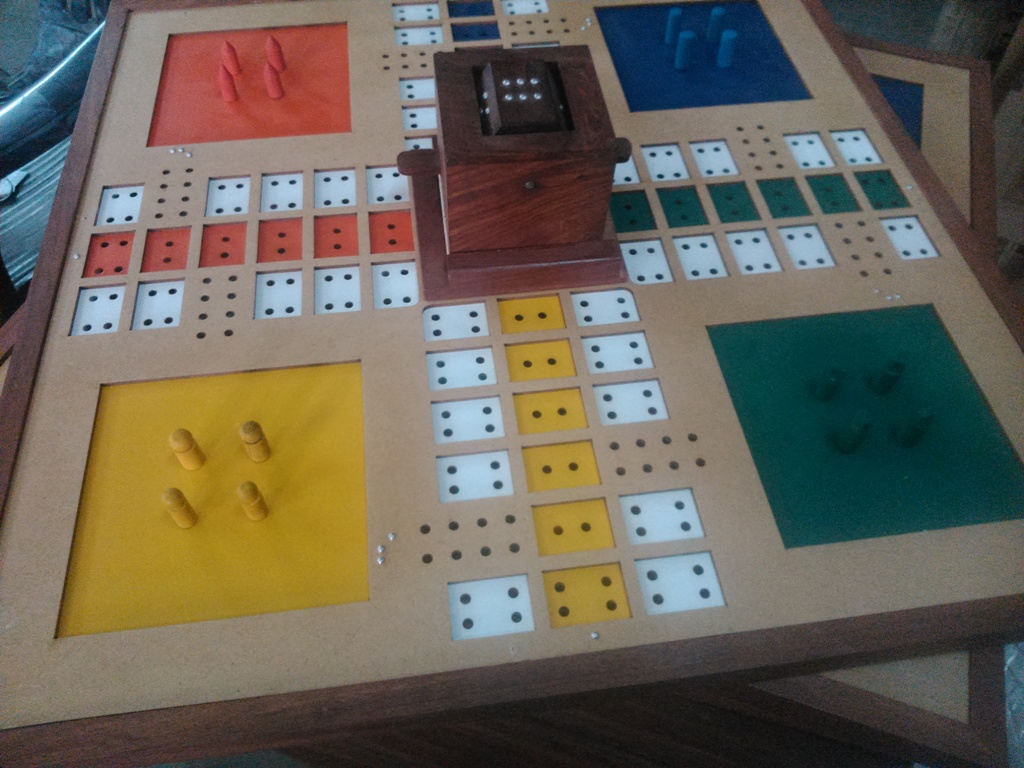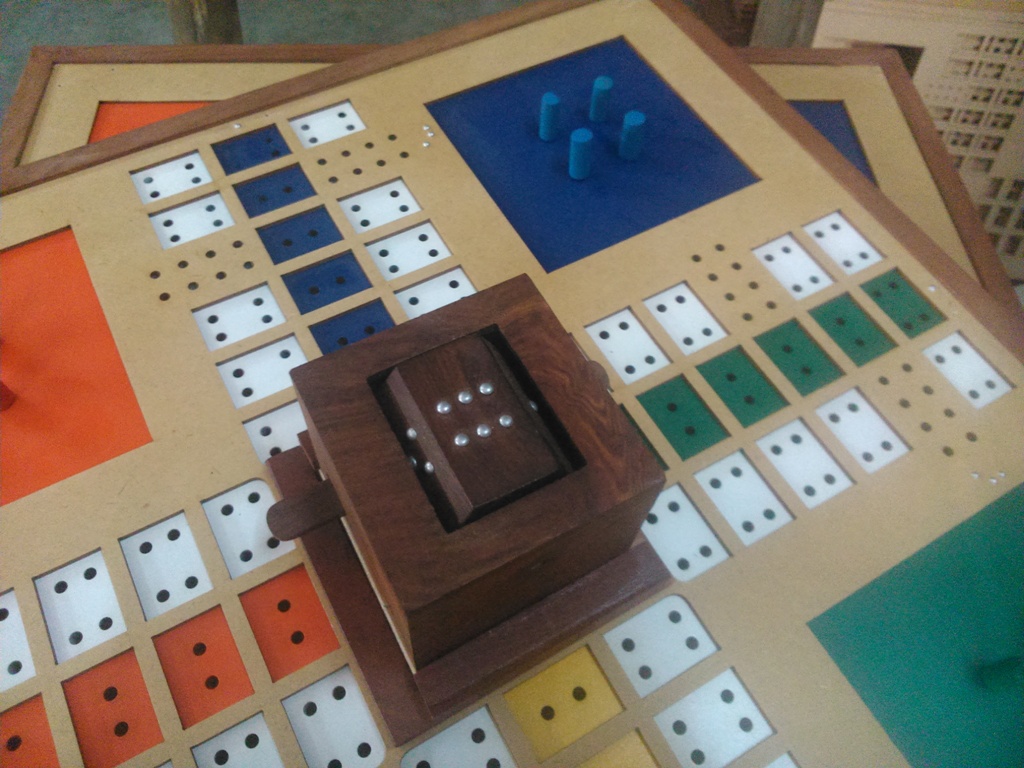 In case of any query or pricing required please contact us